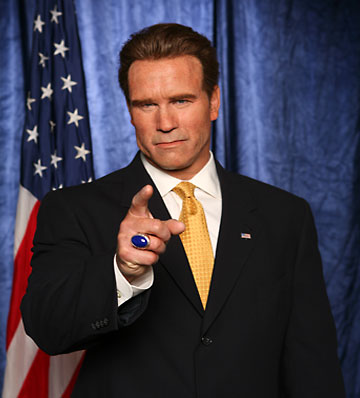 He's been a par governor at best (remember that failed special election?), he's foreign-born, and the Republican base hates him. But that's all water under the bridge. The GOP needs a fresh face, and the movie star's their only hope. Look for Arnie to run for President in 2012.

Arnold, I've got a better idea: Flip. Become a Dem, we could use a man like you. After a short stint as a CA Representative, you could run for Prez in 2016 and *not* have to take on an incumbent Barack Hussein Obama.

Oh, and lose the ring.
--